An ugly exterior,but incredibly tasty…
Monkfish dishes by traditional recipes.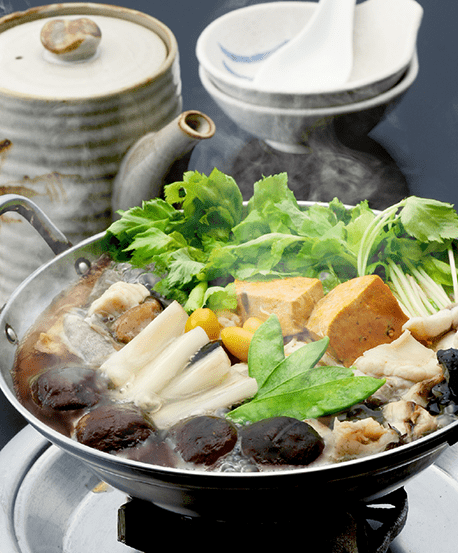 Ankou-Nabe(Monkfish stew)
Monkfish and Japanese vegetables boiled with special original stock
3,800yen (per person)
Minimum order for 2 people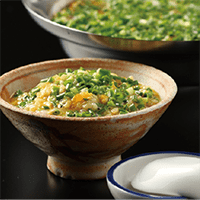 * rice gruel seasoned with stock and egg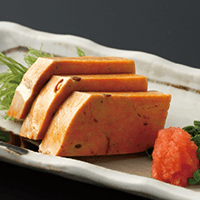 Kimosashi
Isegen's favorite-Boiled monkfish liver,thinly sliced. Served with dipping sauce and chopped leek.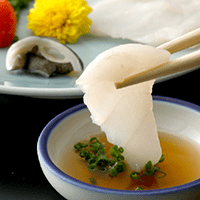 Monkfish Sashimi
White meat sashimi. Please check if this special is available today.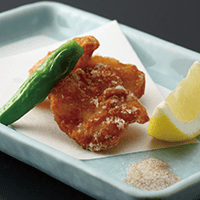 Karaage
Deep-fried white meat served with seasoning salt and lemon.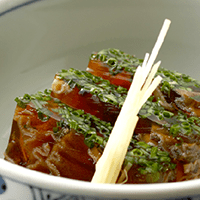 Nikogori
Jellied monkfish egg with special stock.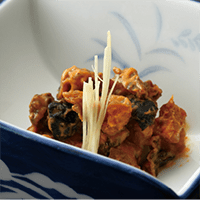 Tomoae
Monkfish meat dressed with liver ,topped with vinegar and miso paste.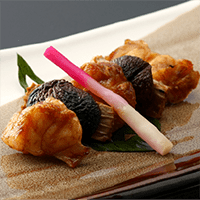 Teriyaki Monkfish
Monkfish white meat grilled with shiitake mushrooms and udo (Japanese stalk vegetable).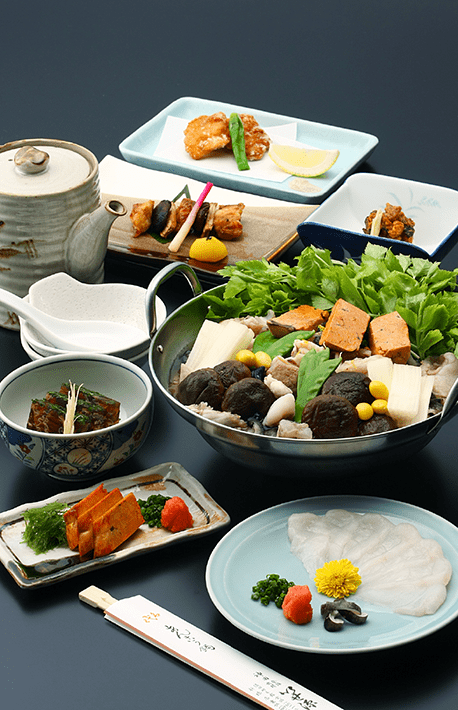 Course Menue
8,500yen "shiosai"course
10,000yen "minamoto"course
12,000yen "irodori"course
15,000yen "takumi"course (reservation only)
20,000yen "miyabi"course (reservation only)
* 10% service charge after 17:00.